Solomon's Whisper (A Liv Bergen Mystery #5) by Sandra Brannan
Title: Solomon's Whisper
Author: Sandra Brannan
Published: Feb. 3, 2015
Publisher: Greenleaf Book Group
Pages: 354
Genre: Murder Mystery
Review: ebook provided by NetGalley
Trying to convince Liv Bergen from resigning from the FBI to return to mining after nearly losing her nephew, Streeter Pierce asks Liv for one condition: to wait six months before making her resignation official or public.
Five months into the condition, Streeter becomes desperate to keep Liv, so he bends the rules and assigns her a seven year old cold case – Brianna Keller, a young girl taken from her bedroom during a slumber party and found dead along the road in the desert near Vegas. Streeter believes if Liv sees how she can help her family, help avenge a child's death, she may not feel as if she's endangering them. So what better way than to assign her Brianna's case? After all, Brianna is Liv's niece, her sister Barbara's youngest child.
I received this book via NetGalley to give an honest review.
This case hits close to home for Liv as being in a law enforcement position she can't take on cases that she knows the victim. Liv plans on leaving the FBI after what happened in the previous book, so Streeter gives her a bone to chew knowing that might have her stay. The case he gives her is a cold case that has to do with her niece.While in the middle of this case she starts putting together another case that seems almost similar and what she uncovers is a secret group of vigilantes, who will take the justice into their own hands. It was really interesting to see how many different things were going on with the cases and how it all comes full circle. No one can get away from anything yet they really try to cover their tracks.
While trying to solve these cases she notices that her boyfriend Jack is acting really weird and when we get to the end of the book we know why.
On top of this, you can see how Streeter really cares for Liv and you know they eventually have to get together but when? You can tell they both really like each other yet they don't act on their feelings.
If you haven't started this series yet I highly suggest you do. Liv is an extraordinary character who finds herself right in the middle of the cases in some way and will stop at nothing to solve them. She makes a great FBI agent and I hope she decides to stay.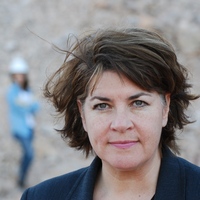 Sandra Brannan has created a heart-pounding mystery thriller series around Liv Bergen, a woman who embodies the spirit of South Dakota. Much like her character Liv Bergen, Brannan has spent her career in the mining business.
Working her way up from day laborer in the company her grandfather founded to a top executive in the family business wasn't easy, as Sandra often received threads from those opposed to mining. These life experiences gave her a first-person perspective into the high-stakes scenarios of which she writes.
In response to the overwhelming success of "In the Belly of Jonah" (2010), "Lot's Return to Sodom" (2011), "Widow's Might" (2012) and "Noah's Rainy Day" (2013), Brannan prioritizes her time first to the librarians and booksellers for nominating her to earn two ABA Indie Next List Notables, to book clubs and fans who have described Liv Bergen as the love child of Sue Grafton's Kinsey Milhone and Lee Child's Jack Reacher, and to teachers for all the gratitude she has for their role in her success. Her books have landed on the Denver Post best-seller list and reached the top 10 for e-book mysteries and top 5 for women's mysteries. She celebrates the launch of the fifth book in the series, "Solomon's Whisper," in September 2014.
Named one of the top 25 most fabulous women by Black Hills Magazine, Brannan lives in her hometown of Rapid City, South Dakota, with her husband. Their budding family consists of four boys and three grandchildren.