ARC Review: Stealing Light by Julie Cassar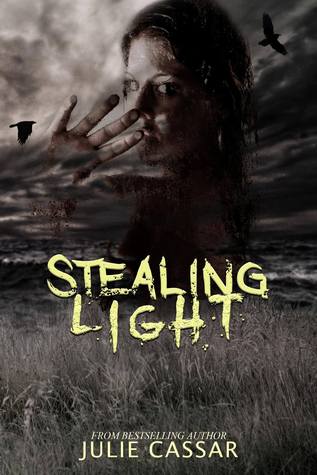 Title: Stealing Light
Author: Julie Cassar
Published: May 18, 2016
Genre: Paranormal
Review: ARC ecopy provided by author
Buy Links:
Amazon
,
Amazon.uk
"Tonight, everything could change. I wasn't ready to let go of anyone just yet."

If you could change what you know is coming, would you? Cecelia Walker discovers an amazing ability deep within herself that gives her the power to change the future. When mysterious outsiders enter her life, she begins to question everything and everyone she once knew.

Years earlier, CeeCee's life changed forever the day her parents were killed in a horrific car accident. Suddenly extraordinary people and bizarre events began to seep into her very small world. Surviving for years on her addiction to coffee and running, life suddenly deals her a game-changing wildcard and all bets are off. Her magnificent Gift of Light awakens a tremendous dark power wanting to steal what is hers.

Will Cecelia be able to change what she's seen and set a new course? Has she met her otherworldly match against evil and found her true soul mate? Or, is nothing as it seems as the power of darkness threatens to consume her and those she loves.

I received this book to give an honest review.
I have read the Ruby Blue series by this author and she did a great job with that. So when I saw she was writing a new book that was not like the Ruby Blue series I was very intrigued to see what it would be about. The cover and title just calls for you to read it and wondering what exactly is Stealing Light? Sounds paranormal right? Well it deals with angels, light, darkness and things called the Aninox. The book starts off pretty powerful we learn that CeeCee has tragedy hit her pretty hard and ever since that day she has been learning to cope and run a coffee shop. After a few years she starts getting visions of things that will happen though she has no clue as to what that is about until she meets her guardian angel and slowly starts learning about her gift. It seems she is very unique with her light but as we know darkness will try to stop that light no matter the cost.
Now as she is learning via her guardian angel we also learn that a piece of her is missing though she doesn't quite realize it until she meets Cash. Oh Cash, Cash, Cash what are we gonna do with you? You makes women do nothing but dote and stare though they don't mean to. I guess that is the power of an angel. We see the romance that slowly blossoms between these two characters and you can not help but wonder will it last between them? Especially since a dark figure just wants CeeCee's light.
Now characters So I really loved CeeCee's friend Elliot we don't get much of her but she makes a powerful impact when she is brought into the story. Her sassy attitude and how she says what she wants and feels works.
Cash as you know Cash is very handsome and I really loved how the author was able to capture the love he has for CeeCee and how he would protect her no matter what.
CeeCee.....so at first I really liked her as a character and then she slowly started becoming annoying. She had this attitude about her when it came to people withholding information no matter how many times her guardian angel told her he couldn't say much it was against the rules. It was just something about her that just threw me off later on in the book that I can not put my finger on.
Other than that I have to say this book was a very good read from the beginning. I really enjoyed how the author explained the Aninox and what they stood for it.
Julie Cassar's debut Young Adult Fantasy "Ruby Blue" Series has been met with rave reviews and has spent weeks on Amazon's Fantasy Series Best Seller List as well as it's Top Rated list. A graduate of Eastern Michigan University with a Bachelor Degree in Fine Art, specializing in Graphic Design, Cassar has also worked as a production artist, designer, painter and photographer. She has been featured in Fitness Magazine, "Outdoor Athlete," and publishes a monthly blog.