Spring Into Horror Read-a-thon 2016
So this has been my third read-a-thon with Seasons of Reading that I have enjoyed doing. For me it is a race for myself to see how many books I can get read within a week. For this read-a-thon you are only required to read 1 scary book. A fellow reader had said she was thinking about re-reading Stephen King's IT which I sadly have never read the book. I have seen the movie LOVED it, ready to see the movie but sadly I have never read the book. How does that happen? Well one, I have never owned the book until recently. Last year my library had it on sale for like .25 I believe the most would have been .50 I thought that was a steal. Now the cover is torn but the pages are in great condition. Since this is a personal book I haven't had time to read it with all the other books I need to read and review for some authors so I figured I would get to it when I get to it. When I saw this read-a-thon and the fellow book reader mentioned IT I said to myself that will be my week read. It is a BIG book so that means it will take me even longer to finish it than a 400 something page would.
So please join us on April 18-24th with this read-a-thon just click the picture below to be taking to Seasons of Reading's blog page.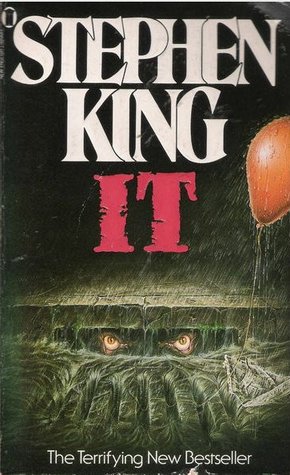 To the children, the town was their whole world. To the adults, knowing better, Derry, Maine was just their home town: familiar, well-ordered for the most part. A good place to live.
It was the children who saw - and felt - what made Derry so horribly different. In the storm drains, in the sewers, IT lurked, taking on the shape of every nightmare, each one's deepest dread. Sometimes IT reached up, seizing, tearing, killing . . .
The adults, knowing better, knew nothing.
Time passed and the children grew up, moved away. The horror of IT was deep-buried, wrapped in forgetfulness. Until they were called back, once more to confront IT as IT stirred and coiled in the sullen depths of their memories, reaching up again to make their past nightmares a terrible present reality.