Music Review: Piano on 24th by Jay Frost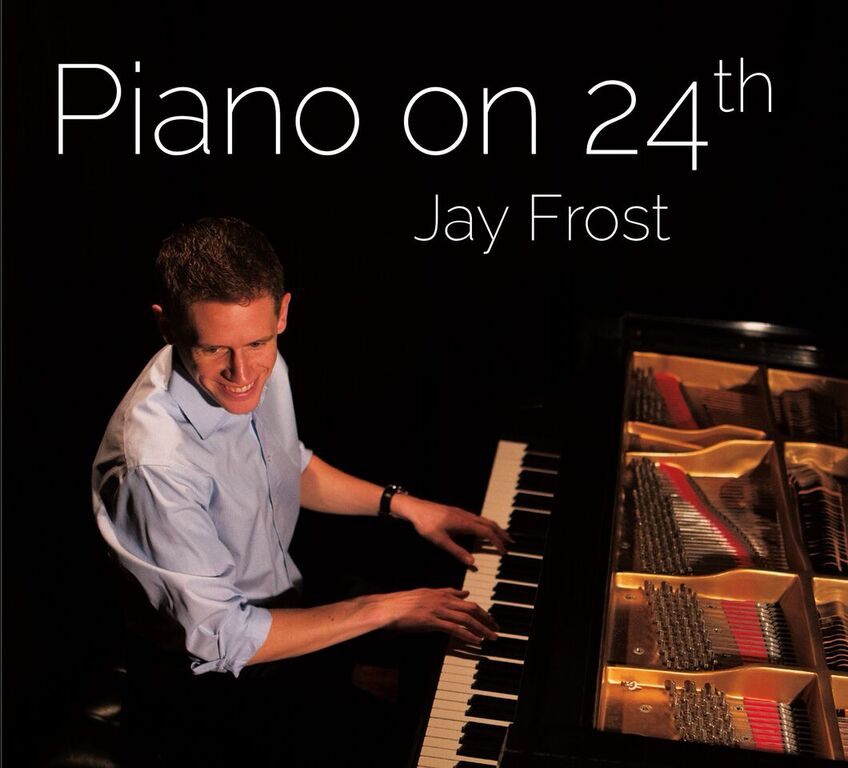 Artist: Jay Holcomb Frost
Released: December 2015
Format: CD & MP3
Recorded and Mixed by: RHL Audio
Mastered By: Phillip Klum Mastering
Instruments: Solo Piano
Genre: Contemporary, Inspirational, New Age
Description : Piano on 24th is an album of solo piano pieces, comprised of joyful, pure, inspirational compositions which segue into colorful tunes with flares of minor themes, flamenco, and rock piano.
Review: Artist sent CD
Yes I know this is not a book review but a CD review. This is my second time to review a CD.
So as anyone who knows me know I love this kind of music they way all the sounds come together is magic. I have always wanted to learn how to play the piano and since I never did I can enjoy the sound through others. I love how the music just washes over you and relaxes you.
I love the way the piano sounds and each note is perfect, I don't have a favorite song on the CD as I tried really hard to pick one it was just too hard. I thought it was neat how the musician made the different I want to use the word pitches but that may be wrong. It is where the sound goes a bit lower then comes back higher so to speak, to me that is amazing because you get to really get the feel of music just flowing.
I honestly would love to hear more from him as I think he has a great talent to share with the world.
You can check out his website to buy this CD and check out what he has going on.
http://www.cdbaby.com/cd/jayfrost