Review: House of Echoes by Brendan Duffy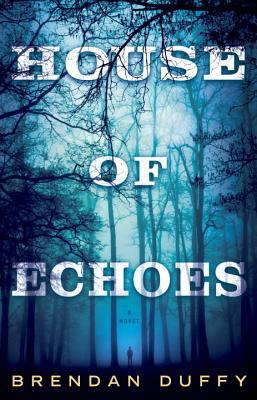 Title: House of Echoes
Author: Brendan Duffy
Published: April 14, 2015
Genre: Suspense / Thriller
Pages: 402
Review: ebook provided by Netgalley and Random House Publishing Group-Ballantine




Akin to Jennifer McMahon's The Winter People and Joe Hill's Heart-Shaped Box, House of Echoes is a debut thriller populated by achingly sympathetic characters, charged with psychological suspense, and rich with a small town's strange history.
A young New York City couple with a boy and a baby in tow, Ben and Caroline Tierney had it all…until Ben's second novel missed the mark, Caroline lost her lucrative banking job, and something went wrong with 8-year-old Charlie. When Ben inherits land way upstate from his grandmother, the two of them began to believe in second chances. But upon arriving in Swannhaven, a town that seems to have been forgotten by time, they're beset by strange sights and disconcerting developments…and they begin to realize they might have made their worst mistake yet. But what dark secret is buried in this odd place? And will Ben and Caroline figure it out soon enough to save their young family?

I received this book via NetGalley to give an honest review.
At first I didn't know what to think about this book it did seem to drag for me and that was probably because there wasn't a whole lot of action until towards the end but the mystery as to what was going on in this small town was good.
You have Ben and Caroline who have inherited a place. Caroline has been going through a rough time so Ben thinks this would be a good time as any to start a new life in the country and say good bye to the city. Especially after the incident that happened in his son school. We are told something happened but you are not officially told until a bit later on and it just broke my heart.
The house and town has history and it is not all that pretty. There have been bad water, horrible crops, animals dying and fires lots of fires it seems. Ben being a writer thinks he can write about the town in a story which I think would be pretty neat. His wife Caroline wants to set the house up to be an Inn and that is a really neat idea. The way the house was described and the land surrounding it I could see it being a place where people come to unwind.
Charlie their son likes to play by himself and wanders off into the woods where he sees someone but this person doesn't want to be seen. He leaves things to scare Charlie and the family and he is always writing messages in blood saying Run or Go Away but no one knows what it means. We find out who this mysterious character is late in the book.
As we read we do get letters that start off in around 1777 from Bess to Kathy and we get to see how the hardships have affected those in the town, but you don't get the full impact until the end.
The town is not what it seems and secrets slowly become revealed but the question is will Ben get his family out in time or will they be in the town for good?
The story line is a good one and if you are looking for something fast paced this isn't it. It just goes into a lot of detail about the town and the people but the action doesn't start until the end.
This book is hard to rate for me as I did enjoy it and it deserves four stars but it didn't hold my attention enough so I am going to drop it to a three.