NetGalley review: The Widow by Fiona Barton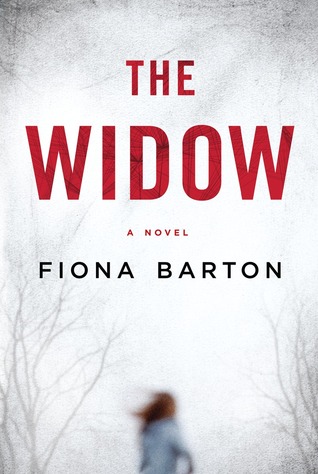 Title: The Widow
Author: Fiona Barton
Date to be published: Feb. 16, 2016
Publisher: Berkley Publishing Group NAL
Pages: 329
Genre: Mystery/Thriller
Review: ebook provided by NetGalley and publisher
Buy Links:
Amazon
,
Amazon.uk
When the police started asking questions, Jean Taylor turned into a different woman. One who enabled her and her husband to carry on, when more bad things began to happen...
But that woman's husband died last week. And Jean doesn't have to be her anymore.
There's a lot Jean hasn't said over the years about the crime her husband was suspected of committing. She was too busy being the perfect wife, standing by her man while living with the accusing glares and the anonymous harassment.

Now there's no reason to stay quiet. There are people who want to hear her story. They want to know what it was like living with that man. She can tell them that there were secrets. There always are in a marriage.

The truth—that's all anyone wants. But the one lesson Jean has learned in the last few years is that she can make people believe anything…

I received this book via NetGalley to give an honest review.
Just reading the blurb to this book had me wanting to read it. It sounded like it would be really good and to me it was. I enjoyed how we got between the past and the present up to finding out the truth to what truly happened to have Jean's husband accused of something horrible.
You can see the person Jean was when her husband was alive and we get insight into the life they both lived to the Jean who know can live freely without anything holding her back.
Now I see this book has been compared to some other books and for me I can not compare as I haven't read them yet though I plan to in the future.
I have to say I wasn't prepared for what Jean's husband Glen was being accused of and then when it all came to light I thought in the back of my head would he do that do his own flesh and blood if he had any? You have to read the book to find out what I mean by that.
The book stays at a pretty good pace and even though it is not a huge twist or anything, the way the ending came about was a good twist for me.
I do want to put this out there as it is not mentioned in the blurb there is talk of child abduction and talk of internet porn. Not heavily but it is there.
I liked this author's writing style and I do plan on reading more by her when she gets more out there. Hopefully they are just as good as this book and have a lot more mystery and thriller added to it.