#Paperback Friday Solitary (Escape From Furnace #2) by Alexander Gordon Smith and The Hunger Games by Suzanne Collins
This time I am going to try to get through two books. One being Solitary (Escape From Furnace #2) and book two will be The Hunger Games. I have been wanting to read The Hunger Games since I bought it. My husband who is not a reader and finds it weird that I read as much as I do actually read The Hunger Games so that is saying something to me lol.
Well onto the covers of the books and what they are about.
Alex tried to escape.
He had a perfect plan.
He was almost free. Even felt the cool, clean air on his face.
Then the dogs came.
Now he's locked in a place so gruesome—so hellish—that escape doesn't even matter.
He just wants to survive.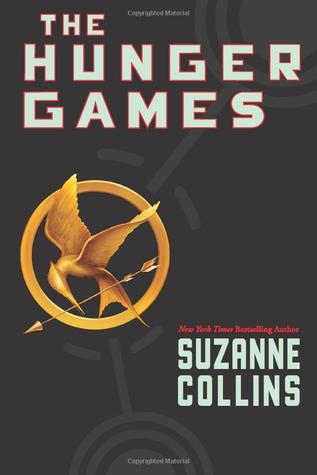 Winning will make you famous.

Losing means certain death.



The nation of Panem, formed from a post-apocalyptic North America, is a country that consists of a wealthy Capitol region surrounded by 12 poorer districts. Early in its history, a rebellion led by a 13th district against the Capitol resulted in its destruction and the creation of an annual televised event known as the Hunger Games. In punishment, and as a reminder of the power and grace of the Capitol, each district must yield one boy and one girl between the ages of 12 and 18 through a lottery system to participate in the games. The 'tributes' are chosen during the annual Reaping and are forced to fight to the death, leaving only one survivor to claim victory.



When 16-year-old Katniss's young sister, Prim, is selected as District 12's female representative, Katniss volunteers to take her place. She and her male counterpart Peeta, are pitted against bigger, stronger representatives, some of whom have trained for this their whole lives. , she sees it as a death sentence. But Katniss has been close to death before. For her, survival is second nature.
And use the #hastag #PaperbackFriday