Review: My Sister's Grave (The Tracy Crosswhite Series #1) by Robert Dugoni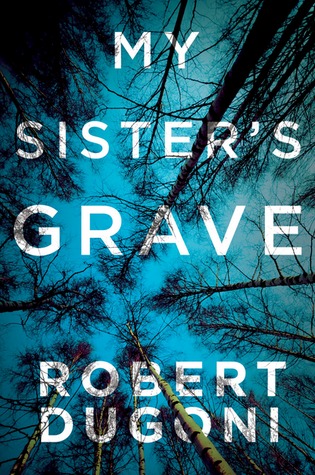 Title: My Sister's Grave
Author: Robert Dugoni
Published: Nov. 1, 2014
Publisher: Amazon Publishing Thomas & Mercer
Pages: 418
Genre: Mystery/Thriller
Review: ebook provided by NetGalley and publisher
Buy Links: Amazon, Amazon.uk
Tracy Crosswhite has spent twenty years questioning the facts surrounding her sister Sarah's disappearance and the murder trial that followed. She doesn't believe that Edmund House — a convicted rapist and the man condemned for Sarah's murder — is the guilty party. Motivated by the opportunity to obtain real justice, Tracy became a homicide detective with the Seattle PD and dedicated her life to tracking down killers.
When Sarah's remains are finally discovered near their hometown in the northern Cascade mountains of Washington State, Tracy is determined to get the answers she's been seeking. As she searches for the real killer, she unearths dark, long-kept secrets that will forever change her relationship to her past — and open the door to deadly danger.
I received this book via NetGalley to give an honest review.
Very good mystery book. You have the main character Tracy who has been obsessed with wanting to find out what happened to her sister Sarah twenty years ago. She is so involved with it that her relationships with others have gone down the drain, her main focus on anything is Sarah. Tracy is a detective and even though she does her job on her free time it is all about looking over the case files, figuring out if witnesses are telling the truth and questioning the man convicted of killing her sister Edmund House.
Edmund seems to be the perfect fit for killing Sarah especially since he almost murdered one girl who he raped, so this should be a slam dunk, open shut case. For Tracy things just don't seem to pan out when she ends up getting the call that her sister has been found in a grave Tracy is more than determined to find out the truth behind what happened to her. Is this the closure she needs? Or will she even get the answers?
We read through the trial that Edmond receives, we find out what secrets that certain people are trying to hide and when it all comes together you can understand even if you don't agree why it was done.
I enjoyed how we went between what happened twenty years ago via Tracy's p.o.v. to the present and then at the end to Sarah's p.o.v., I think the author did a great job with that. The characters were well written and I do wonder if Tracy and Dan (the lawyer but friend) will have a romance going on. It seems to hint around but it never is definite!
The short chapters made it easier to read and get through rather quickly which I enjoyed. I do like long chapters but sometimes it is just nice to have chapters that are shorter.
I would love to write more but I don't want to give away spoilers at all.
Overall very enjoyable once I started I couldn't put it down at all. If you like thrillers or mysteries then this is one you should read.
Robert Dugoni is the New York Times and #1 Amazon Bestselling Author of My Sister's Grave and The David Sloane Series. He has published 8 novels, an expose, The Cyanide Canary, and the short prequel The Academy.
Robert was born in Pocatello, Idaho and raised in Burlingame, California. Growing up the middle child in a family of ten siblings, Dugoni jokes that he didn't get much of a chance to talk, so he wrote. By the seventh grade he wanted to be a writer.

Dugoni wrote his way to Stanford University where... read more at http://www.robertdugoni.com