Review: Dead and Buried by John Brennan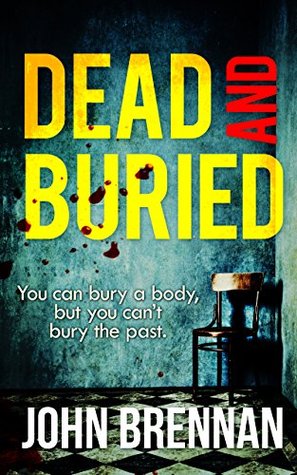 Title: Dead and Buried
Author: John Brennan
Published: March 11, 2015
Publisher: Carina
Pages: 320
Genre: Thriller/crime
Review: ebook provided by NetGalley and publisher Carina

You can bury a body, but you can't bury the past.


Sometimes, doing the right thing can change your life forever. When vet Conor Maguire agreed to dispose of a corpse for his wife's desperate brother, Patrick, he prayed that would be the end of the matter. He couldn't have been more wrong.
Now Conor is returning to Belfast after five years self-imposed exile. He wants to rebuild his shattered life with the family he left behind, but the past won't leave him alone. Patrick has risen through the ranks of gangland criminality, and wants Conor's help once more. This time he isn't asking nicely.
I received this book via NetGalley to give an honest review.
The title and the blurb is what got me to want to read this book. I started the book and was like okay this sounds like it is going to be pretty good, half way in I lost some interest. The past and the present kept throwing me off as we would go from 1999, to present, then 2000 and something then back to the present. All being memories of Conor.
There was a good bit of action but it did fall short because it seemed nothing was ever being done. As far as really trying to bring the crime boss down.
Conor's brother in law Patrick came to him in the middle of the night asking him to dispose of a body. This leads on to Conor making a decision to leave his family and then he decides to come back after so many years. In that amount of time Conor has been away Patrick has weaseled his way up the crime ladder.
With Conor coming back Patrick figures he can still use him to do what he has done before. The past has a way of coming back to hunt us all and Conor is no different. What affected him in the past is something that will either make his future or break it.
I liked how Conor kept fighting within himself to do the right thing it is hard to not do what family wants especially when you have someone like Patrick who can kill you and the family without a second thought.
What made me lose the interest as I didn't understand fully the background of the Maguires. They kept talking about a war but I didn't understand it. They didn't like the coppers but it seemed to have something to do with the crime that was going on with others?
I liked how the setting was dark and twisted in a way I would pick up more from this author in the future.