Review: Angelfall (Penryn & the End of Days #1) by Susan Ee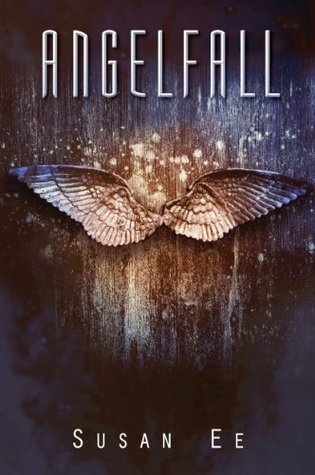 Title: AngelFall (Penryn & The End of Days #1)
Author: Susan Ee
Pages: 288
Published: August 28, 2012
Genre: Paranormal/ YA
Review: Ebook provided by NetGalley








It's been six weeks since the angels of the apocalypse destroyed the world as we know it. Only pockets of humanity remain.

Savage street gangs rule the day while fear and superstition rule the night.

When angels fly away with a helpless girl, her seventeen-year-old sister Penryn will do anything to get her back...
I received this book via NetGalley to give an honest review.
Right from the get go you are thrown into the world where Penryn and her family are hiding out but not for long. Penryn is in charge of taking care of her wheelchair bound sister Paige who is seven and her mother who I believe is schizophrenic. That is a lot on someones shoulders but Penryn is a strong young lady.
As Penryn and her family are leaving their place they are caught into a battle between some angels and Penryn ends up helping out one of them named Raffe which results with her sister being taken. Now it is up to Penryn to save her sister and she will make sure that the angel she helped saved named Raffe will help her. Angels and Daughter of Man should not be together helping each other but who cares about that when there is a young girl that needs to be saved.
Raffe and Penryn have a tough journey ahead and what is going on with the Angels is something more serious than them coming to Earth. It seems they are up to something. Will Penryn be able to save her sister or will she be caught? What will happen between Penryn and Raffe as we slowly watch them two have feelings for each other but they can not act on it?
We are never quite told what has caused the end of the world with the Angels so it is quite the mystery which in a way is nice.
This is a great story that was refreshing and a bit different. I liked how Angels are somehow the bad guy and the world has ended because of it. The characters are far from flat and have their own personality. I have to say I like the twins from the camp. Tweedledee and Tweedledum their humor with Penryn is refreshing in a world that is gone to hell in a hand bag. Penryn she may seem weak but the girl can hold her own but she doesn't come off as I can just kick anyone's butt she just takes it one day at a time.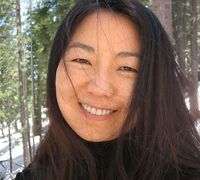 Susan Ee is the author of the bestselling books in the Penryn and End of Days trilogy, Angelfall and World After. Her books have been translated into over 20 languages and her short films have played at major festivals. She used to be a lawyer but loves being a writer because it allows her imagination to bust out and go feral.
Want to know when a new book comes out? Sign up here or Text SUSANEE to 75309 (US only).