Stillhouse Lake (Stillhouse Lake #1) by Rachel Caine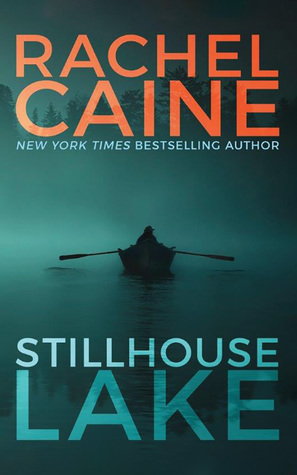 Title: StillHouse Lake
Author: Rachel Caine
Published: July 1, 2017
Publisher: Thomas & Mercer
Pages: 286
Genre: Murder/ Mystery
Review: Library book
Gina Royal is the definition of average—a shy Midwestern housewife with a happy marriage and two adorable children. But when a car accident reveals her husband's secret life as a serial killer, she must remake herself as Gwen Proctor—the ultimate warrior mom.
With her ex now in prison, Gwen has finally found refuge in a new home on remote Stillhouse Lake. Though still the target of stalkers and Internet trolls who think she had something to do with her husband's crimes, Gwen dares to think her kids can finally grow up in peace.
But just when she's starting to feel at ease in her new identity, a body turns up in the lake—and threatening letters start arriving from an all-too-familiar address. Gwen Proctor must keep friends close and enemies at bay to avoid being exposed—or watch her kids fall victim to a killer who takes pleasure in tormenting her. One thing is certain: she's learned how to fight evil. And she'll never stop.
So I picked this book up from my library as part of a book bingo. I am so glad I did, a mother and house wife to a serial killer say WHAT! She had no clue what was going on right in her own house until that fateful day. Ever since then she has been on the run with her two kids because staying in one spot can be dangerous not to her but to her kids. She worries about them and seeing what evil people put online about what they want to do to her family it scares her. She is a strong woman and we see this as she always puts her children first and doesn't want any harm to come their way. So when she moves to this beautiful spot by the lake in this amazing house (which I have to say I am a bit jealous) she knows she won't be able to stay there long. Yet she doesn't just realize how dangerously close she is to losing it all. She doesn't trust easily because she just never knows who will be out to harm her children and her. So when she takes every precaution to stay safe and a body ends up right in her backyard she knows it is time to leave, but this time she is putting her foot down. Who is behind it all and how is Mel her serial killer of an ex-husband able to contact her exactly? Yes there is a cliffhanger and yes I am a bit disappointed my library doesn't have book two as I want to see what exactly is going to happen next.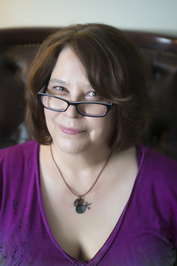 Rachel Caine is a pen name of
Roxanne Longstreet Conrad
.
She has also published as:
Roxanne Longstreet
Roxanne Conrad
Julie Fortune
Ian Hammell
Her Facebook page:
https://www.facebook.com/rachelcainef...