Terror of the Long-Distance Runner by Perrin Briar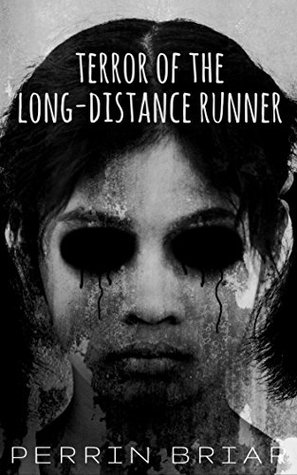 Title: Terror of the Long-Distance Runner
Author: Perrin Briar
Published: Jan. 4, 2018
Publisher: Self
Pages: 60
Genre: Zombies, YA
Review: ebook

Athlete Beth once ran for glory, now she runs for her own survival.

The undead can run, and run fast. They do not tire, do not slow, do not rest. And they never stop. Ever.

Beth is alone on a quiet country road, a zombie on her tail. With an injured knee and safety more than ten miles away, can she make it? Or will she be the zombie's victory dinner?

Second place is dead last.
Very short story and it does have potential to be even better if it was longer.
Beth is a runner and luckily she is because these new zombies are runners and they are hungry. They are not slow like our normal zombies. They will keep on until you no longer can run! Beth finds herself running for her life after she goes hunting for supplies. Will she be able to make it to her community? I do want more from this author with this series because I think this would be a neat world to explore. Yes, zombies have been done by this author and many others before, but nothing like this. Only four wine glasses for me as there needed more world building!
Perrin Briar is an English author best-known for his Blood Memory series, black comedy Keeping Mum, and revenge tale Square. He was born in Huntingdon, grew up in Norfolk, graduated from Bournemouth, worked in London, and then chucked it all in to live in South Korea.
He has written for BBC radio, and worked in the production and development departments of the BBC, ITV and Channel 4.