Review: Destiny (Forever & Always Book 1) by Cindy Springsteen
Cindy Springsteen tells her all too true story with the storytelling ability and ingenuity of Jodi Picoult. She shares and goes to secret places that most authors dare not go!
She takes us in a maze of her imagination to the deepest depths of her being. Her life-long compassion for young love flows in her writing like that of Ann Tyler, and the subtlety of Alice Munro.
Springsteen offers us a raw look at her life in this, her debut novel, which feels like it came from a seasoned novelist, and she is not only a gifted portraitist but also an author to watch in the future.
I received this book to give an honest review.
This is a cute true story of two people who are destined to be together but it seems some how they can never truly be. I found myself at times hoping they would be and then when they would break up I would be sad, but then I would hope for Cindy to move on instead of getting her heart broken constantly.
We start off with the story being as Cindy's daughter just got into a fight with her boyfriend and this is what starts us going doing memory road with Cindy and Danny. We see how they met, how they go back and forth with being together and not being together. We see how they try to stay away but yet Danny keeps coming back to Cindy. How they date other people to get over being with each other but they still think about one another all the time. It is teenage/young love at its best. I have to say I fell in love with the story being told and the way the ending left off I can only guess as to what happened next.
All I can say is get your copy of this book if you love a romance story that yes is full of heartbreak and a young girl crying over it. But it is true, and raw and it felt real.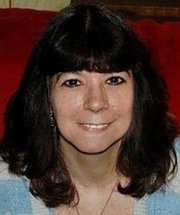 Cindy Springsteen lives on Long Island with her husband and two kids. Since her teens she has been writing. She started writing poetry and has published, and won awards for her work. "Waffles and Pancakes" is her first published children's book.