Top 10 books of the year
First off let me say this has been an amazing year for me.
I actually got to travel to two states with my family, which was our first ever family vacation.
I have gotten a new dishwasher after needing one after a year.
My daughter has grown up so much to where she has sass when she talks, and amazes me every day.
My son is in second grade and I have seen him grow and be just amazing in everything he does.
My husband has worked so hard this year to provide for us all that I hope this new year will be good to him because he needs it more than anyone I know.
As a book blogger I felt I have grown in my reviews and connecting with authors. I have learned so much about the blogging world and have become more opened to new genres and new authors. I hope that in the new year I continue to write reviews and read plenty of books. Because as my saying goes "So many books, not enough time."
Below is my top 10 books that I literally have enjoyed and maybe you will to they are in no certain order!
So from me to you Happy New year.
Book #1 Three Days of Rain by Christine Hughes
Book #2 Stolen Grace by Arianne Richmonde
Book #3 M-Day by D.T. Dyllin
Book #4 Crane by Stacey Rourke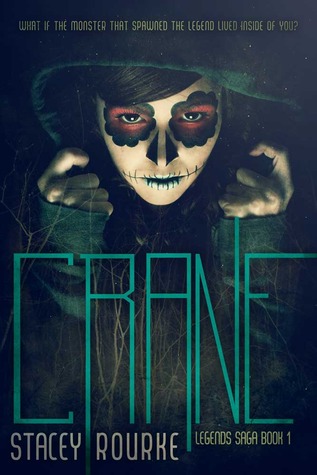 Book #5 E-Day by D.T. Dyllin
Book #6 Stay by Emily Goodwin Not seeing this one on Amazon anymore
Book # 7 Bogeyman by Steve Jackson
Book #8 The Fall of Sky Part one by Alexia Purdy
Book #9 Time of Death Induction by Shana Festa
Book #10 Time of Death Asylum by Shana Festa
Hope you all will check out the books.